2 Bed 2 Bath 1067 sq. ft.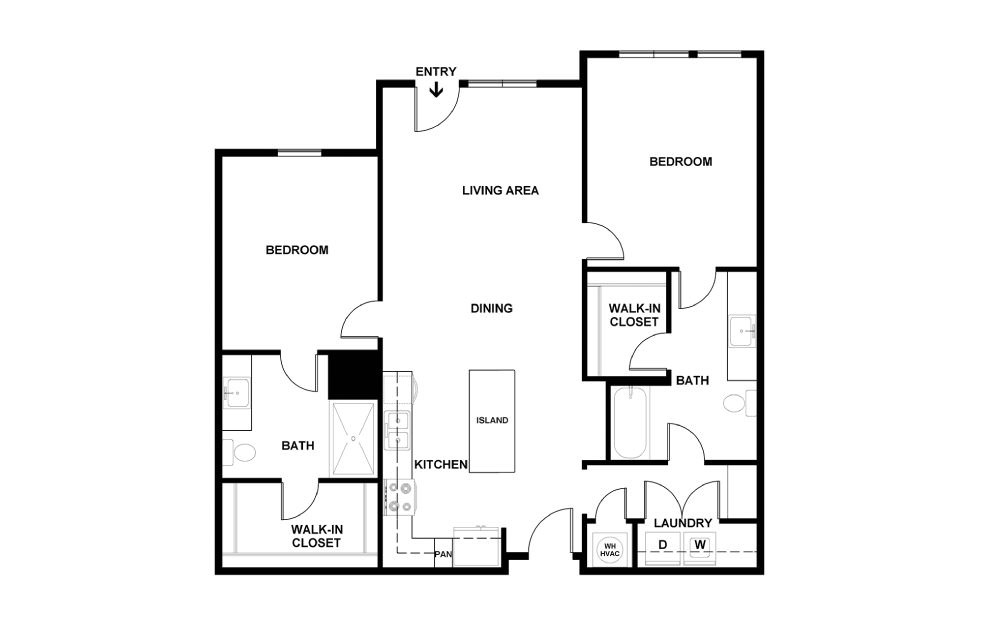 This street facing apartment home features a very spacious living area that splits 2 lovely bedrooms. Each bedroom has it's own personal touch with lots of natural light. It also has a master bathroom that features a very spacious walk-in closet. The guest bathroom features a tub along with a walk-in closet for extra storage space.
*Dimensions and square footage shown are approximate and pricing/availability is subject to change.