2 Bed 2 Bath 1048 sq. ft.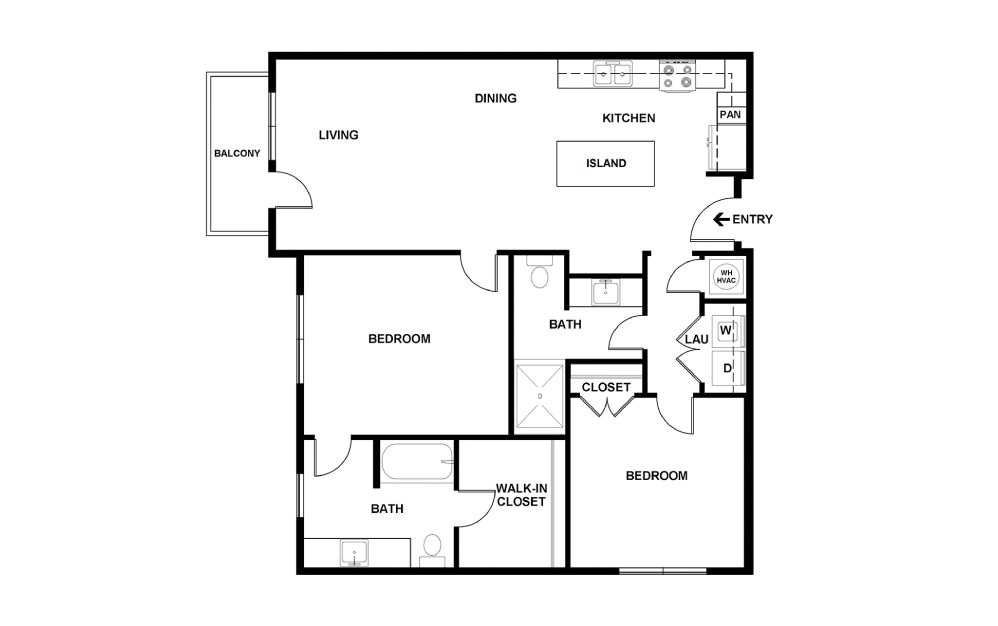 This floorplan has all that our F floorplan has to offer plus a little bit extra. This unit features a private balcony located on the second floor and also the 3rd floor. Which one will best suite your needs? All of our apartments have ceramic tile showers, ceiling fans and quartz countertops with top of the line appliances by Fridgidaire.
*Dimensions and square footage shown are approximate and pricing/availability is subject to change.